Mouth to Mouth: Synopsis

A struggling author is stuck at the airport, his flight endlessly delayed. As he kills time at the gate, he bumps into a former classmate of his, Jeff, who is waiting for the same flight. The charismatic Jeff invites the author to drinks in the First Class lounge, and there, swearing him to secrecy, begins telling him the fascinating and disturbing story of his gilded life, starting with a pivotal incident from his youth…
Alone on the beach one morning, Jeff notices a swimmer drowning in the rough surf – and so he rescues and resuscitates the unconscious man, before leaving him to the emergency services. But Jeff can't let go of the events of that traumatic day, and he begins to feel compelled to learn more about the man whose life he has saved, convinced that their destinies are now somehow entwined. Upon discovering that the man is the renowned art dealer Francis Arsenault, Jeff begins to surreptitiously visit his Beverly Hills gallery, eventually applying there for a job. Although Francis doesn't seem to recognize him, he nevertheless casts his legendary eye over Jeff and sees something of worth – and so he initiates him into his world of unimaginable power and wealth, where knowledge, taste and access are currency, and the value of things is constantly shifting, constantly calling into question what is real, and what matters. As Jeff finds himself seduced by the lifestyle, he pursues a deeper connection with Francis, until morals become expendable and their relationship becomes ever darker, leaving him to wonder… should he have just let Francis drown?

Mouth to Mouth: Mr Frankowski's Thoughts
We are often taught that the best way to conceal a handwritten message is to write over it multiple times instead of simply crossing it out. And sometimes, the truth can only be hidden under an obsidian dome of another story, which may or may not be completely fabricated.
Mouth to Mouth, the third novel by the Canadian author Antoine Wilson is an example of an extremely tightly-plotted, high-concept thriller written in a frame narrative, echoing the natural themes of the genre, such as profound dark mystery, morally ambiguous characters and an unspoken secret. Wilson's deeply thought-provoking Hitchcockian story brings to the fore the everpresent, often misunderstood notions of decency and truthfulness, but also how far can one interfere in the affairs they should never interfere in. How deep is deep enough. How close is close enough, and so on. The author seamlessly glides above those questions by letting our pair of protagonists play the game of who can push the story further: the storyteller or the listener, as they both ultimately play a part in it. Jeff, the man recounting his experiences, and our unnamed character, delving into vicarious voyeurism into Jeff's life.
In this story, nothing can be taken for granted. We mustn't trust our narrators to tell us the whole story. The actual motivations and ultimately outcomes are obscured by facts that may or may not be accurate. The story itself is convoluted yet believable. The psychological duel between our main characters is as unnerving and tense as it's enjoyable. And then there's the pace, which in itself plays an essential role in the development of the story. The story doesn't indulge in segues. It doesn't provide overdeveloped twists or red herrings. The minor diversions taken by the author add to the experience and help provide a deeply satisfying payoff in act three, which is delivered swiftly yet thoughtfully.
Antoine Wilson's latest offering is an exquisite read deeply embedded in a noir tradition of a psychological game. Its premise, although simple, provides a strong, jaw-dropping finale that both shocks and leaves us wanting more. Read it. Read it now.
About Author: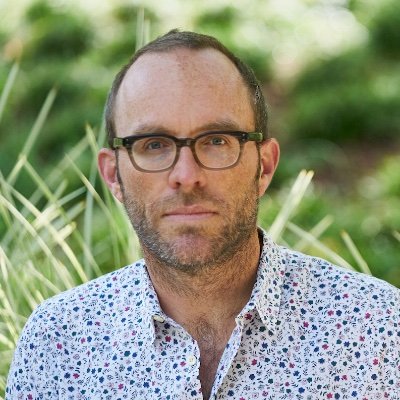 Antoine Wilson is the author of the novels MOUTH TO MOUTH (2022), PANORAMA CITY (2012) and THE INTERLOPER (2007). His work has appeared in The Paris Review, StoryQuarterly, and Best New American Voices, among other publications, and he is a contributing editor of A Public Space. A graduate of the Iowa Writers' Workshop and recipient of a Carol Houck Smith Fiction Fellowship from the University of Wisconsin, he lives in Los Angeles.