The Loyal Friend: Synopsis
She has your back.
And may stab you in it.
Wealthy, pampered Susan is living the perfect life in leafy Kingston. She'll never let anyone see the darkness she's concealing behind the diamonds and rosé.
Grace is new to the group, seemingly the perfect wife and mum. Yet no one knows the truth of what's happening behind closed doors.
Loner Natalie hides the pain of her childhood behind a carefully ordered life. But how long can the past stay hidden?
Three unlikely friends, brought together for a weekly class run by beautiful, friendly, instructor, Jade.
But when Jade goes missing in mysterious circumstances, the group starts to unravel. And as their darkest secrets come to light, it seems that no one can be trusted. Even their closest friends…
A heart-in-your-mouth thriller that builds twist after twist, culminating in an unforgettable ending. This shocking, tense and gripping read will delight fans of T.M. Logan, B.A. Paris and Big Little Lies.
The Loyal Friend: Mr Frankowski's Thoughts
The pain inflicted by a friend is more searing and profound than the one caused by an enemy. And true betrayal rarely comes from your foes.
The Loyal Friend by A.A. Chaudhuri published by Hera Books is a psychological thriller, which to a certain extent, can be described as the spiritual successor of her previous novel, She's Mine. Yet again, we are presented with an ensemble of well-developed, strong-minded female characters, which appears to have become a signature style of Chaudhuri's writing.
The Loyal Friend is a tremendous character study of an unlikely quartet of friends whose loves, loathings, fears and expectations are thrown into a melting pot of betrayal, mind-games and ultimate tragedy. The relationships, the chemistry and finally, the individual backstories and development of the main cast are superbly and deliciously served, with a pinch of darkness on top. The characters, so vastly different, have their own traumatic experiences, which, unbeknownst to them, bring them together and push them as individuals and as a group. This is probably one of the most appealing aspects of Chaudhuri's latest novel. The interactions between the cast are painfully relatable. We've all been in a group dynamic where we've adopted one of the archetypes A.A. Chaudhuri is so masterfully dissecting.
Written in the format of a journal, the story doesn't have a linear narrative, which gives it a pacy, dynamic quality. Jumps between events create organic cliffhangers and make the inevitable A.A. Chaudhuri twists feel even more impactful than usual. The second and third acts are nothing short of literal heartstoppers. As we get closer to the resolution, the tension ramps up and is dished out fast, thick and with very little respite. The final act delivers a punch that is felt for a quite a while after ending the book, and that's what the work of this incredible author is about.
This leads me to my final point: A.A. Chaudhuri's journey as a writer. Her craft is constantly developing. With each novel, I discover something new about her. Something darker. Something more sinister. Chaudhuri is deeply observant and doesn't shy away from using what she learned about the human condition in her work. It's a common denominator of all of her books. We are introduced to an intricate network of female emotions that bridges every single story from under the pen of A.A. Chaudhuri. She combines power with toxicity, softness with deceit, and respect with betrayal. The juxtapositions we are presented with help us see the morally flawed characters as authentic. Real, almost. And this, my Faithful Reader, is probably the most petrifying thought: we can see a bit of ourselves in each of those warped, maligned, deeply wounded (and wounding) figments of Chaudhuri's imagination.
About Author: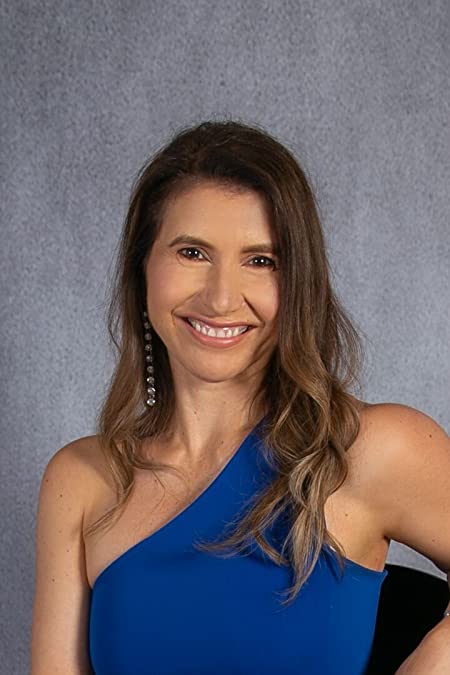 A. A. Chaudhuri is a former City lawyer. After gaining a degree in History at University College London, she later trained as a solicitor and worked for several major London law firms before leaving law to pursue her passion for writing. She is the author of The Scribe and The Abduction, books 1 and 2 of her Kramer & Carver legal thriller series featuring the feisty Maddy Kramer, also published in audio. Her first psychological thriller with Hera Books, She's Mine, was published on kindle, paperback and audio in August 2021, her second due to be published in June 2022. Represented by Annette Crossland of A for Authors Literary Agency, she lives in Surrey with her family, and loves films, all things Italian and a good margarita!
#1 Amazon Australia Amateur Sleuth Mysteries (Aug '19); #1 Amazon Canada Women Sleuth Mysteries; (Aug '19) top 10 Amazon UK Legal crime thrillers (Aug '19); #1 Amazon Australia Legal Thrillers (November '19)
Find more info at:
https://www.facebook.com/AAChaudhuri/
https://twitter.com/AAChaudhuri